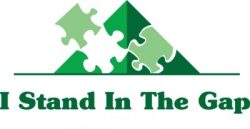 Welcome! We strive to serve God for the sake of our neighbors, churches, community, nation and world who need prayer, purpose, and refreshing – physical as well as spiritual. We strive to "stand in the gap" and be used by God as a hedge of protection, deliverance and help.
After a couple of years' hiatus, we have restored this site and it is meant to be a resource, and we trust you find help here in building you up and encouraging you in your walk as  a follower of Jesus and maybe challenge you to dig deeper in the Word. Join us as we continue to learn more and follow Him.
We are Steve and Kathy Pierce. We are prayer warriors, ministers, and servants. We live and serve currently in the North Georgia area but we believe God asks us to serve Him through all people, anywhere and everywhere. We welcome you here and hope that you find something to bless you.
"We can reach our world, if we will. The greatest lack today is not people or funds. The greatest need is prayer."
-- Wesley Deuwel
click for another quote