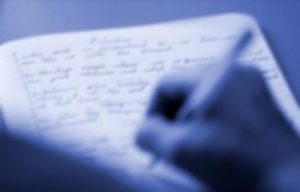 Like many others I have been praying Psalm 91 this week. No, I don't believe it is some magic good luck charm nor do I believe in "name it and…
Few of us willingly risk our lives, especially for our faith.
The man brought me back to the entrance to the temple, and I saw water coming out from under the threshold of the temple toward the east (for the temple…
And suddenly there was with the angel a multitude of the heavenly host praising God and saying, "Glory to God in the highest, and on earth peace among those with…
The people who walked in darkness have seen a great light; those who dwelt in a land of deep darkness, on them has light shone. – Isaiah 9:2 ESV I…
One day as Jesus was standing by the Lake of Gennesaret, the people were crowding around Him and listening to the word of God. He saw at the water's edge…
Recently, Kathy and I were in Clarkston, Georgia, described as the most diverse square mile in the US. We were there to meet up with our friend and host, Sharon….
Rise, sons and daughters of Judah! The Lion has roared in the desert. Come to the harvest. Come away and let Me speak to you. I have prepared a place…
I realized in rebuilding this site that I had never posted my testimony – Kathy had posted her testimony several years ago. I accepted Jesus Christ as Lord at a…
[This was written based on a sermon I gave at St. Paul UMC, Dahlonega in August 2017] "Now fear the Lord and serve him with all faithfulness. Throw away the…