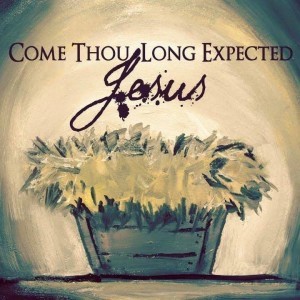 I wonder why you care, God – why do you bother with us at all? All we are is a puff of air; we're like shadows in a campfire. Step down out of heaven, God;
— Psalm 144: 3-5a (MSG)
I bring you good news that will bring great joy to all people. The Savior – yes, the Messiah, the Lord – has been born today in Bethlehem, the city of David!
— Luke 2:10b-11 (NLT)
For unto us a child is born, unto us a son is given: and the government shall be upon his shoulder: and his name shall be called Wonderful, Counselor, The mighty God, The everlasting Father, The Prince of Peace.
— Isaiah 9:6 (KJV)
I'm writing this in the dark hours of Christmas morning. Christmas day is here at last! And it will be over far too soon.
We are still expecting some packages to arrive that haven't gotten here yet and it made me think of those who had long awaited a Messiah – Simeon, Anna and many unnamed others. Many did not get to see Him and many didn't recognize the package when they did see Him.
There are many today who are awaiting a package that will meet all their expectations in life: peace, love, joy, happiness, to name a few. Many will not see it today but I tell you like the angels and the prophet Isaiah: the Gift is here! God has stepped down out of heaven and He is here! No more long wait – He is here!
It may sound trite but Jesus is the answer. I trust that you get to see Him and know Him. He does care – that's why he came as a baby – one translation of Psalm 144:4 says "Bend down the heavens" and God did that – He bent down and came to earth as a Child, to become one of us so that He could show His great love for us. Whatever hurt, whatever pain, whatever need you have, He knows, He cares and He loves you: "For God so loved the world, that he gave his only begotten Son, that whosoever believeth in him should not perish, but have everlasting life." (John 3:16 KJV) And this is not life as usual but life in its fullest!
In the midst of this day, can you, will you, say "Come,Thou Long Expected Jesus" and ask Him into your life? Even if already have, invite Him to come again, fresh and new to your heart. It's the best Gift you can have.
Merry Christmas to you all!
Be well,
Steve