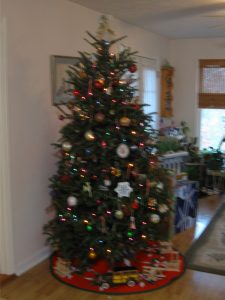 Father God,
This Christmas I pray that we are more like Mary and Joseph, who followed You even when they were confused by what You asked of them. May we trust You more.
I pray that we are more like the shepherds, who heard the angels' song and came to see the Child. They told the story even when people didn't consider them important but You thought them worthy enough to be Your messengers.

May we be like the wise men, willing to go to great distances to be where You are. May You accept our gifts and use them for Your glory.
Father, I pray you come again and be born in our hearts to make us more like children – full of wonder and awe of the season. May the light of Your Son shine into the dark spaces of our life – bring healing to broken bodies and broken hearts, bring provision to those who have little or  nothing, give wisdom and direction to those who need to know the next step .
As we sing the Christmas carols, let our hearts sing praises to You. You have blessed us and we forget You. You love us and we ignore You. Save us from ourselves, Lord.
In the Name of Him who came as a Child and comes again as a King, Jesus, our Lord, Savior, and Friend. Amen!