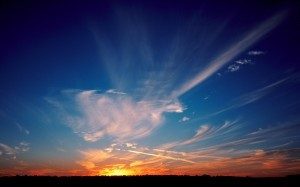 This is going to be a hard blog to write, because it is about pain and letting go, neither of which I am very good at.  Never the less, maybe my thoughts and feelings will help someone out there in their time of loss and grief.
My father died a few months ago, and even yet tears are falling as I write this.  Our family has always been very close, despite the physical distance between us and the trials of Daddy's alcoholism when I was a teenager.  I'm happy and proud to say that he achieved 31 years of sobriety before he went home to be with Jesus.  One of my most prized "inheritances' is his 25 year coin from Alcoholics Anonymous (members get one each year on their "birthday" of being sober).
I rejoice with and for my Daddy, because I know he is no longer in pain and is hale and whole again (he had suffered from serious heart issues for years, which greatly lessened his endurance, strength, and so on, and had lost a finger to a table saw accident a while back).  I'm ever so thankful that God made it possible for Steve and I to see him a couple of months before his death, when we had thought we would have to cancel that particular trip because of lack of funds.  He was far from his best at the time, being in the hospital with a broken hip and surgery to deal with that, and we almost lost him then.  We were able to spend some time with him and tell him we loved him, and even sort of say goodbye, since we were afraid he would die then, and for that I give God great praise and thanks.  I suspected that might be the last time we saw him, although I hoped and prayed I would be wrong.  I am also thankful for having the time to mentally prepare, rather than getting a sudden, unexpected call that he was gone.  I'm very thankful he was able to read (or have read to him) a letter I wrote to him when we knew he wasn't going to make it this time, expressing how much I loved him and how proud I was of how he had reinvented himself after he stopped drinking.  However, it still hurts terribly that I will never hug or talk to him again, or share a fun few hours on vacation or playing games, or tell him I love him, or share with him something neat I read or saw or did.
As I said in a Facebook post the day he died, he made a peaceful transition from this life to the next, surrounded by loved ones (although, sadly, Steve and I were not among them).  He has a strong, healthy body now, and enjoyed a wonderful welcome home party in heaven.  I rejoice with him in that, but still my heart hurts that I won't get to share all those things I mentioned above with him ever again on this earth, although I know I will see him again when my time comes to go home.  Although it hurts, it is still all good – and God is good, all the time!
God IS good, all the time,
Kathy
It seems silly really, since we only saw him once or twice a year, but I still miss him every day.  Something neat I have realized is that when I think of him now the mental image I have is of him much younger – probably 15 or 20 years – than he was when he died.  I think of him the strong and handsome Daddy he was to me for so many years, not the frail, weak old man he had become in recent years; certainly much better than he looked in the hospital that last time.