I haven't written anything since October – seems I'm not much of a blogger.
I stumbled across this article and I thought it was useful to those who are called to intercession. Enjoy and be blessed!
By Jennifer LeClaire – Prophetic Insight from Charisma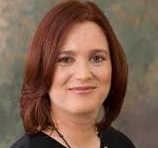 There's plenty of talk about prayer, prophetic intercession, standing in the gap, making up the hedge, prayer burdens, and, of course, spiritual warfare. But how do we discern the call to prayer? How do we recognize a proverbial prayer burden?
These questions may seem simple, but far too many saints have come to me carrying burdens they thought were their own when in reality they were feeling the weight of oppression over a person or a city. I know how they feel. It took me some years to learn to accurately divide soul and spirit.
Read the entire message…