Those of us who have been raised in the church and taught Christian principles most of our lives – and also those of us who may have come to faith late, but have a good educational grounding in the history and traditions of Christianity – are probably familiar with the idea that the Jews were God's chosen people from the beginning. But did you realize how God included Gentiles in His plan from the beginning?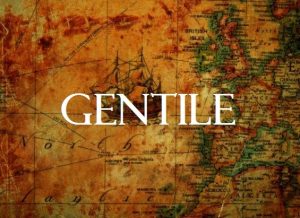 If you study the scriptures with an eye to looking for God's heart for the nations, you will see all over the place that "the nations" – which is everybody, not just the Jews – have always been strongly on His heart. Something I didn't realize until relatively recently was how integral the Gentiles (non-Jews) have always been to God's plan of salvation. Have you ever closely read the accounts of Jesus' genealogy in the New Testament? Unless you have, you probably haven't really been aware that there are several women listed. Since women were not greatly valued in the culture of the time, it is a little surprising to realize that they are even included. What is even more unusual was the discovery that all 4 women so listed were Gentiles! Thus Jesus carried not only the blood of the Jews, but of the Gentiles as well! The wise men in the Christmas story were also Gentiles. The angels told the shepherds, and God told the faithful Simeon, that the Messiah was coming/had come for ALL peoples – and that includes the Gentiles.
I have long been aware that we Gentiles are adopted, or 'grafted' into the family of Abraham (the Jews/the people of Israel and God's promises). What I hadn't realized until I was made aware of this, was how closely the Gentiles/nations have been entwined into the salvation story from the beginning. What a revelation!
Thank you Lord for showing me how You have included all peoples in Your plan, in this intimate, integral way, from the very beginning!
Kathy