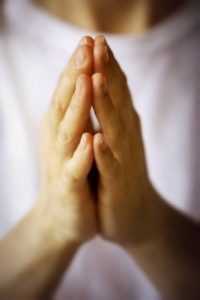 I recently was sending messages to my sister, Tina, on Facebook and the subject of prayer and intercession came up. She had told me about a recent service at their church and how they had prayed for the unsaved. In another part of the thread she shared about turning her morning walks into prayer walks – praying for her two children, her neighborhood in general and her immediate neighbors. She has signed up with her church's prayer ministry but is "not sure if I am up for public Intercessory prayer".
My response:
You pray for Alexis and Thomas – you are a intercessor.
You pray for your neighborhood and neighbors – you are an intercessor.
You pray – you are an intercessor.
And she replied, "I know….i guess the emphasis is on the PUBLIC part…".
I told her that there is no difference between public and private intercession. If you disagree with me, let me explain. I have had the opportunity to travel to Brazil twice (and am planning to go again in January and possibly again later for a three-year stint). One of the many things I learned there (and have seen again and again elsewhere) is that you don't need to know much about praying for someone. In Brazil, we couldn't ask them, "What should I pray for you?" because we didn't speak Portuguese and they didn't speak English. What did we do? We relied on the Holy Spirit to give us the prayer to pray for people's needs. And as a friend of mine would say, He was "spot on" every time.
I find that when I try too hard to pray some really great prayer for someone it seems like hard work. But when I let go and let the Spirit meet the person and I just serve as the one to introduce the needy to the Provider, it just flows like a refreshing stream. I still say the best prayer I ever prayed with someone was one I just knelt at the altar and cried with them.
The power is not in the prayer; it's in the one who hears it – Max Lucado, He Still Moves Stones
Be well,
Steve