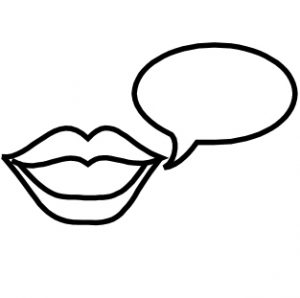 I don't know about you, but I don't believe God brings us hard times or trials.  Jeremiah 29:11 tells us "I know what I am planning for you, says the Lord.  I have good plans for you, not plans to hurt you.  I will give you hope and a good future." (NCV)  His plans for us are good, for hope and a future, but hard times come because we have an enemy who is always seeking to kill and destroy the things and the people of God.  We live in a fallen world, not the world as God originally created it to be.
So bad things happen; however, Romans 8:28 tells us that God can and does work in and through even the worst things to bring good out of them for those who love and serve Him.  When we are experiencing those hard times and trials, our example of faith and love demonstrated to those close to and around us or those who are also going through tough times can be a source of strength and encouragement to them.  Our witness of faith and trust in God, even under the most difficult of circumstances, can open the doors for others to let Him draw close and share His love and peace with them.
When we put our trust in God, He is faithful.  We may not see a miraculous change, although sometimes we do.  Sometimes though, the miracles are in the little things – the strength to go on, to hold our head up without shame, to love when we are ignored or even mistreated, to say a kind word instead of a harsh one.  God fulfills His promises, to bring His plans of good for us to fruition, to bring good out of even the worst circumstances, when we love and trust Him.
His promises for you are good – better than you can imagine.  Trust Him to bring them into being.  Let Him hold your heart and your life, no matter how tough things are – He will keep them well and bring you joy.  Be the Godly woman or man you were created to be, through His grace and strength, not your own.
Thank you, Father, for this timely word.  Help us to trust You and let You bring good out of our tough times, whether we can see it immediately or not.  In Jesus' name, Amen.
Kathy