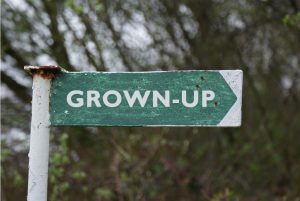 I have mentioned 2 way prayer journalling. This has become a method I frequently use to seek understanding from Abba Father.  In a recent journal entry I was asking the Lord about dreams, particularly about dreams that don't 'seem' to relate to anything in 'real life'.  What I got was quite interesting – and actually quite challenging to me.    Let me share what I believe Abba said to me.
*You say you don't 'get' symbolism, and I suppose that is mostly true, but it is primarily because you haven't really tried.  I want to speak to you, but you have to listen.  Remember that bit in My word that talks about it being the joy of kings to search things out?  You are a grown woman – you don't need to be fed bread and milk, you need meat, and that takes a bit of work.  You have to hunt meat down and prepare it properly to be able to digest it.  Sometimes My revelation is like that – usually it's like that (note, here I think He is specifically referring to dreams, not necessarily general revelation).  I don't want to spoon feed you pablum, but give you a hearty, gourmet meal! In this case it is less a matter of preparing the meal – I do that part – but more of preparing your heart. Don't you get cleaned up and dress nice for a date or visiting at someone's home?  You get ready, you anticipate having a good time, maybe learning something about the other person or persons you didn't know before.  You are building intimacy. That's what dreams are like.  They build intimacy between us as we discuss them together.  If you give Me half a chance, I'll help you understand.*
Now, I keep a dream journal, but I have to confess I don't often go back and look at what I have written, nor spend a whole lot of time trying to figure out what the dream may have meant after I have initially written it down.  Abba made it pretty clear that I need to take more time and put more energy into prayer and seeking His revelation, if I expect to achieve better understanding of my dreams.  Do you need to be more 'grown up' about seeking understanding and revelation, as I apparently do?
Seeking and learning,
Kathy