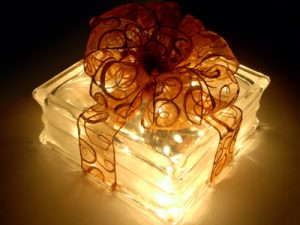 Steve asked me a while back to pray and think about what the Lord might want me to share the next time he was asked to speak at a particular church, to help develop my role in our joint ministry. I have been told and had spoken over me a number of times that I have a prophetic gift. The idea of moving into speaking prophetically is a little daunting to me, because my initial reaction is something like "who am I to say what God wishes to speak?" However, I recently had the realization, in a time of meditation and prayer about this that it isn't I who am claiming this for myself, but God has spoken it over and of me through others who operate in the prophetic, and more than once, so it isn't self-aggrandizement at all (which is sort of how I had been feeling about it). It is, rather, moving in obedience to something He has directed and equipped me for, and to NOT do it, because I am afraid of either how I will be perceived, or even of being made a fool of because I perhaps don't hear perfectly, is , quite simply, disobedience and rebellion; trying to control my environment and experience because I am uncertain that God knows what He is doing. How foolish is that!
I have a generally negative emotional response to the style of prophetic speaking that involves any form of proclaiming "thus saith the Lord!" when I speak. I'm much more comfortable with the simple, one on one manner of speaking, simply sharing what I feel the Spirit leading me to say. Somehow, although this is also operating in the prophetic, it is less scary to me. I also realized that there is no reason I cannot use this same style of more personal, heart sharing when speaking in a more public context, unless of course God directs me otherwise. Quite often, it seems to me, prophetic speaking is more that of personal insight for an individual or a group rather than a declaration of the future, or forceful warnings, or such as that anyway (although He certainly uses prophets to bring that sort of message at times).
With these revelations, I am now more readily willing to step out in this gift that I am a long way from fully understanding. What about you? Are there gifts you know God has given you for ministry or simply to use in your personal life and relationships that you have been hesitant to use? God gives us good gifts, and He intends us to be blessed by them and to use them to be a blessing to others. How can you step into more full use of the gifts you know the Lord has given you? Whether they are Spiritual Gifts as listed in the Bible, or gifts that we tend to think of as more simple, talents for cooking or crafts or writing, or relational gifts like being a good listener, or a good organizer, and so on, they are still God given and intended to be used.
Father God, please forgive me for my hesitancy in using the gifts I know You have given me. Enable me to see and understand that You intended those gifts to bless not only me but those around me, and that they cannot do so if I do not step out and use them. Give me confidence in Your good purpose in giving me these gifts and help me to rely on your Spirit to guide me in their use, that You may be glorified in all that I do in using them. In Jesus' name, Amen.
Blessings,
Kathy