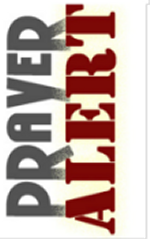 USA – National Day of Repentance – www.dayofrepentance.org
National Day of Repentance is a nonprofit, nondenominational Christian organization focusing on the power of repentance in an individual's life as well as in a nation's destiny.  At the grassroots we encourage days of repentance among believers in various states and nations so as to purify our hearts, focus our repentance, and trigger God's mercy set forth in 2 Chronicles 7:14.
The next national day of repentance will be April 30, 2013. Encouraged by Australia's national day of prayer team, ministries in the US and internationally are coming together April 30-May 2 to urge Christians in all nations to set aside time in their local churches during some or all of those 72 hours to repent, fast, and pray individually and for the United States.
The International House of Prayer [ihopkc.org] will help focus this world prayer event through its live website which draws up to 75,000 "hits" in 130 nations each day.
This international prayer event will connect the National Day of Repentance on April 30 with the National Day of Prayer on May 2 [www.nationaldayofprayer.org]