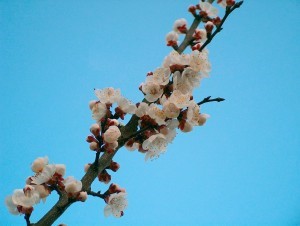 Spring has definitely replace winter around here. In fact, we've had a mild winter and it almost seems we are moving rapidly toward summer!
I have struggled in keeping up with this blog – a problem I've had ever since I started it. I guess I never really got a handle on what direction this blog would take and kept trying to make it go on my own – which obviously hasn't worked.
Recently, I feel that God has placed on my heart to write about the things that move my heart to prayer. There are ministries and people that have crossed my path and I wish I could help them all more. Well, I believe God called me to be a messenger as well as an intercessor, so I am going to start sharing things that I pray about and for and hope that others may join me in this as they read about different ministries, places, and people.
I also plan for Kathy and I to place more resources on prayer. There are plenty of resources on the Internet and Kathy has been wanting to do some book reviews. We'll add resources, links, and reviews as time allows. Our prayer is that all of this is useful to others and glorifies God.
Pray for us as we move into making this site a better resource for prayer and intercession. Feedback is also appreciated. Check back often to see what we've added. Pray for the requests that we and others post here. Helps us stand in the gap and be intercessors for our families, friends, and our world.
Be well,
Steve