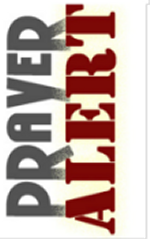 From GFA:
The heavy rains have subsided in Kerala, India. And floodwaters are slowly receding. Yet caring for the needy and suffering remains as some people are still stranded and more than 600,000 people have taken shelter in relief camps.
GFA-supported workers continue pressing forward to find people needing relief aid such as food, water, firewood and clothing. But the real scare and fear lie within the stagnant floodwaters. There is potential for water-borne and air-borne diseases to spread rapidly as floodwaters go down. So Kerala state government officials are taking measure to prepare for any outbreak.
Please continue to pray:
Sicknesses and disease will be minimal.
Grace for the people in Kerala as they now wait to rebuild their lives and livelihoods.
God's wisdom and favor for the state government with ongoing relief operations.
Endurance for relief workers as they continue providing aid and support for the people of Kerala.