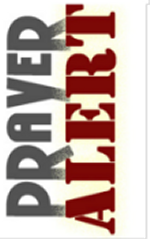 The news is full of the stories and fear and confusion seem to reign. Pray for God's peace to come into the lives of those in Boston and West that need it now more than ever.
From the Christian Emergency Network (CEN) website on how the Church should respond to the bombing in Boston:
As with all incidents, we encourage a prayer response. Here are some specific prayer points to consider:
Pray for First responders and the church to bring the Hope of Christ in Boston and nation around crisis
Pray for those who are responsible for this incident, that their hearts will be convicted and they will be brought to repentance before God
Pray for protection of our nation and the peace known in Jesus
Pray for those impacted that God will intervene and provide healing, peace and comfort
Pray for those who are injured
Praise for two Christian marathon runners who finished early and were spared this incident
CEN has information on how you may help in West and other others where disasters have occurred.
4/20/13 – Another way you can help the folks in West, TX – support Mercy Chefs. Right now, Mercy Chefs is serving hundreds of meals every day to the needy in this community that is still reeling from the massive explosion.