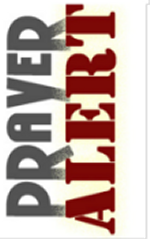 On Easter morning, as believers gathered in Sri Lanka to celebrate Jesus' resurrection, eight bombs exploded in churches and hotels. Two hundred and ninety people lost their lives, and 460 were hospitalized. This event marked the end of a period of peace in Sri Lanka.
Prayer Points:
• Pray for God to comfort and strengthen the victims of these attacks and their families.
• Pray that the Church in Sri Lanka will not be intimidated by these events, but emboldened to share the Gospel with greater urgency.
• Pray for the Holy Spirit to prepare the hearts of the Sri Lankan people to receive the Gospel and put their faith in Jesus.