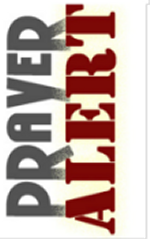 President Obama is weighing a military strike against Syria that would be of limited scope and duration, designed to serve as punishment for Syria's use of chemical weapons and as a deterrent, while keeping the United States out of deeper involvement in that country's civil war, according to senior administration officials.
As the Lord leads, please pray:
For President Obama, Secretary of State Kerry, Defense Secretary Hagel, members of the Pentagon, and all who are advising them, to seek Divine wisdom as they explore punitive measures against Syria.
That "limited military action" would not draw America into a war footing from which it could not readily extract itself.
About America's already depleted resources in military strength – manpower, weapons, finances – from a decade in Iraq and Afghanistan.