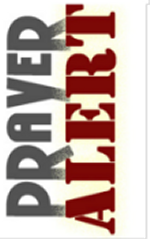 From Ananias House:
As you may know, there was a huge explosion in Beirut (8/4/20). Sources confirmed that 2,750 tons of ammonium nitrate, probably stored without safety measures, exploded.
Lebanese authorities have said at least 78 people have been killed and some 4,000 wounded in this massive explosion. This explosion has been compared to the devastating Hiroshima blast. Some of our friends and partners houses were damaged and casualties were reported up to 20 kilometers from were the explosion took place.
Please pray for safety for all involved
Pray that the airport will not be shut down for those who need to evacuate.
Pray for our dear brothers and sisters in Lebanon who are already overwhelmed dealing with Covid, the economy and this added turmoil.
We already are aware of four churches with whom we have a relationship, that have been damaged.  We pray that their faith would be strengthen.
Please continue to lift Lebanon up in prayer!