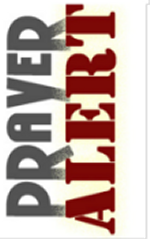 On July 2, a landslide of mud and rock caused by heavy rain at a jade mine in Myanmar crashed upon more than 300 workers. Approximately 160 workers lost their lives in the disaster, and at least 54 suffered injuries. The torrential rain complicated efforts as rescue teams searched for the remaining workers.
The landslide was caused by heavy monsoon rainfall, which has caused destruction, displacement and death in many other regions of Asia. Some areas have seen six inches above average monsoon rains so far, while tens of thousands have been forced out of their homes due to the flooding.
Swelling waters of the Irrawaddy River in another region of Myanmar burst a dam in one village, and its forceful waters have prevented government officials from repairing the damage.
Pray for the people in Myanmar and other areas of South and Southeast Asia affected by heavy rains and storms!