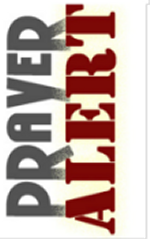 If you have not heard already, it is with heaviness in our hearts that we report on the death of Pastor Tun. He was last seen alive when he was abducted by a rebel group in Myanmar on the evening of January 19. On February 1, we received a report that he had been killed along with several others who had been kidnapped by the rebel group.
Please pray for his wife and family, and his church at this time:
Comfort, peace and strength for Pastor Tun's family and church.
Pastor Tun's dream for more people to experience the love of Christ will be realized.
Peace for the country of Myanmar and wisdom for its leaders.