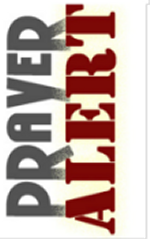 General
November 1-30 Operation World Prayers for the Nations
November     1 International Day of Prayer for the Persecuted Church
November     1 Athens Prayer Network: Athens Prayer Watch Starts (until February 1, 2016)
November     8 Orphan Sunday
Pray for Paul Ryan, the new speaker of the US House of Representatives
Open Doors USA Christian Persecution World Watch List (Top 50 – Divided up for each month of the year):
Turkey
Kazakhstan
Bangladesh
Sri Lanka
Tajikistan
Personal
Direction and provision for personal and ministry needs and future mission trips – tentatively, Samoa and El Salvador in 2016, India and Kenya in 2017
Opportunities to minister (and the wisdom to see those opportunities God puts before us)
A couple to mentor – God has put it on our heart to mentor a younger couple
A car – Kathy's Honda CRV died in June – we would like to replace it with a similar vehicle
Syncing of our work schedules.
Praise
Kathy's new job with Care To Continue is going well! Continued prayers for strength and wisdom.