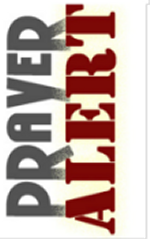 As September 11, 2013 nears, we feel moved to pray for the Middle East – Syria, Egypt, and all the other countries who have weathered seasons of discontent and warring.
We pray for the peace and protection of Israel. We pray for the protection and safety of US citizens and interests abroad. And we pray that many will see that Jehovah God is the God of all the nations.
May we all stop our rhetoric of hatred and anger and listen to the small still voice of Him Who loves us and sent His Son to show us just how much He loves us.