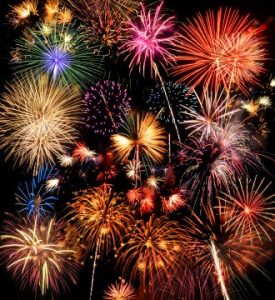 This is another post from our friend, Bill Finesilver, and is his morning devotion for the 4th of July, 2013. We share with you today!
---
Job 42:11
Then all his brothers, all his sisters, and all those who had been his acquaintances before, came to him and ate food with him in his house; and they consoled him and comforted him for all the adversity that the 

Lord

 had brought upon him. 
Right now in America there are approximately 5.5 million disabled veterans trying to make do with their lives.
A good portion of them have horrible injuries.  Missing arms and legs, or other parts, and along with that – terrible trauma. Many become suicidal just from trying to figure out what they are supposed to do and how they are supposed to survive.
A few years back a man started Ride to Recovery.  He started visiting the veteran hospitals and seeing if these disabled vets would be interested in having special bicycles designed so they could ride and get out for awhile.
What transpired is no less than a miracle.  The group had bicycle manufacturers design these incredible machines that even guys with no arms or legs could ride.  The pictures are truly inspiring.  Seeing these men and women who had lost purpose and hope, getting out there and living again is great.
Many said that they no longer felt suicidal.  Reading the stories of the little boys and girls who were able to go for a ride with their dads for the first time brought tears to the eyes.
One day a group of them were going out for a ride along with the people from Ride to Recovery when someones tire blew out with a bang.  What happened next was unexpected….
They found one of the disabled women vets, in a ditch, curled up in a ball, shaking from the trauma that the bang had made.
While it is true that we can design incredible machines and pills and all kinds of things to improve people's lives and help them with their traumas and illnesses, there will always be some "place" that we can't "fix".
And that is where comfort comes in.  The cure for that woman who was in that ditch wasn't medication or some type of ear protection so that she would never hear another "bang".  It was an arm around her and a hug.  An "I am here with you" – not a "take this pill" is what she needed.
God put us on this earth to comfort each other.  And there is a multitude that needs to be held.  Simply put – there is no substitute for love.
As we prepare to enjoy fourth of July, consider how blessed you and I are.  And consider those that aren't so blessed, but are suffering.  
Job suffered as much as any man in the bible.  And an interesting thing about his book is that the word comfort appears in it more than any other book.
Job needed comfort.  He yearned for it.  He wished for it.  And for the longest time, he didn't know how to find it.
Perhaps you suffer in a way that there is no cure? Perhaps you know someone who is going through a trauma of some sort of another?  Perhaps you have been the kind of person that has avoided getting personally involved with people that get you down?
On a day when there are millions of "bangs and booms" heard throughout the land, lets be mindful of the ones that can't handle any more of them. 
Lord – we thank You for the men and women that have suffered to protect our country. Please comfort them today. We pray for each other, too, Lord, especially for comfort. Please open our eyes to the all too real suffering that goes on around us, and help us to care enough to engage those that have tried everything to ease their pain and have found that nothing works. Even though we don't have the cure or the answer, Lord, we can show them love and kindness and caring. You tell us that love does conquer all and is the cure for all things. We pray for You to use us as your ministering angels today.  
Have a wonderful and safe Holiday!