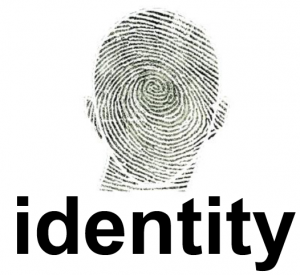 There has been a lot going on in my life in the last year or two that has been putting a lot of emphasis on identity. Who am I really? How do I see myself and define who I am? Part of this emphasis has been focused on alerting me to how often, or how much, I have a tendency to identify myself in ways that have little or nothing to do with what God says about who I am. It has been brought home to me that, unless my identity is based on who I am in Christ, who God says that I am, the foundation upon which I build my identity is flawed.
However, another aspect of this has served to bring to my attention that, far too often I tend to look at my identity from the perspective of what I do, rather than what I am. Do you do this too? It was pointed out to me in a teaching that this is one of Satan's tools to deceive us – he works to keep us looking at our identity as what we do, not who we are. God tells us in His word that we ARE the righteousness of Christ, by His blood. We ARE His beloved children. We ARE a chosen people. We ARE heirs with Christ. None of these things have anything to do with what we do!
Father, help me to keep strongly in the forefront of my concept of identity that I am who YOU say that I am, and that my identity is about who You created me to be, not anything this world may seek to tell me. I can claim nothing that does not come from You, so it is in my best interest to focus on who You say that I am, rather than some sense of identity based on what I do or don't do, or what people around me may say of me. Help me to be committed to the attitude and certitude that Your truth is my truth, in all things, including my identity. In Jesus' name, Amen.
Yours in Christ,
Kathy