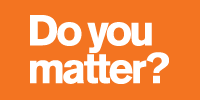 Do you ever get love notes from God?  I expect you do, but, like me, often may not always recognize them when they come.  Isn't it just lovely when you do?  The few days surrounding my last birthday was one of those times for me.  I got literally dozens of birthday wishes from friends on Facebook.  I was delighted and touched by their good wishes, but I realized it was also something more.
I don't know about you, but I sometimes struggle with feeling like I don't do enough for God.  I have felt that I'm nobody special, I don't do anything big or important to spread His love or His word, I simply live my life, doing what seems right at the time.  I see others doing things that seem of far more impact to the Kingdom than anything I feel like I've done, and I feel like I fall short of what I should be doing.  Of course, if you asked me what I feel like I should be doing and don't, if I have any answer at all it would be very general and abstract, because I really actually do specific things I think God wants me to do – at least most of the time.  But getting all those notes made me realize that doing just that – being myself, doing what I feel I need to do at the time, the little things like a smile, or a hug, or a quick prayer, or whatever – is often all I need to do.  All those people that sent me birthday wishes were impacted enough by who I am and whatever I've done that touched their lives that they wanted me to know that they thought of me and cared enough to take the minute or so to send me those wishes.
I know it doesn't take but a click or 2 to do that on Facebook.  They didn't have to go to much effort, but they noticed it was a special day for me and wanted me to know that it mattered, and that I mattered.  That was very humbling.  God used those simple greetings to remind me that  I matter, to Him as well as to all those people.  Wow!
Thank you Lord, for using everyday people and everyday situations to remind us of Your love and regard for us.  Use me to get that same message out to the people in my life – you matter.  In Jesus' name, Amen.
Kathy